Lavazza Espresso For Your Office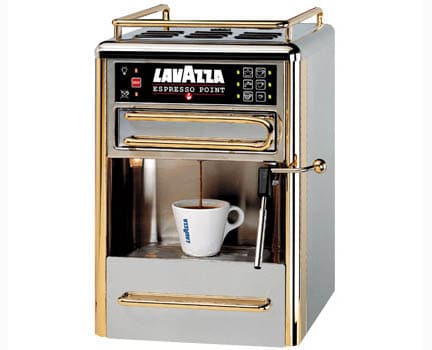 Lavazza Espresso Point is a revolutionary Espresso / Cappuccino brewing system that blends state-of-the-art technology with Italy's #1 Coffee. This exclusive system consists of a unique easy-to-use espresso machine and pre-filled single serve cartridges of Lavazza's best espresso blends.
If your office is demands full sized Italian espresso machines. We have teamed up with other local service providers to be able to offer traditional espresso programs using Faema Italian Espresso Machines.
Good As Gold Coffee provides espresso service in the Worcester, Boston, and Springfield markets.
Enjoy Authentic Italian Espresso In Your Office Today!
Call 800-322-0439 or click below to talk with a sales representative.