Freshly Roasted Single Cup Coffee Pods
Our customers enjoy our artisan crafted soft coffee pods and tell us they remind them of the hand-crafted coffees made by their neighborhood barista.  Pod coffee is truly the best way to brew one cup at a time. As a coffee roaster, we consider it our mission to unlock each bean's full potential; to tap the essence of flavor, richness and aroma and share it with you. This method allows us to share our coffees, and roasting expertise to you, one cup at a time.
This system is also near and dear to hearts because each coffee pod is biodegradable and compostable in your garden. We have easy to use pod brewers for every size office and location. 
What Is A Soft Coffee Pod?
The Good As Gold soft coffee pod is not a K-Cup nor will it work in a Keurig Brewer. The soft coffee pod is two paper filters with ground coffee sandwiched between them. The pods are compostable and biodegradable. Our coffee pod system is one of the most environmentally friendly single cup systems. 
What Makes Good As Gold's Pod Different Than Other Brands? 
Our coffee pods are roasted by us using  our very own Air Roasted coffees. We roast in small batches so that the coffee pods that are delivered to your office are incredibly fresh!
Good As Gold Coffee has the perfect pod brewer for you! Whether you are a small business or a large corporation. We will work with you to provide the right pod brewer to meet your brewing demand, and provide your employees with a coffee house experiene.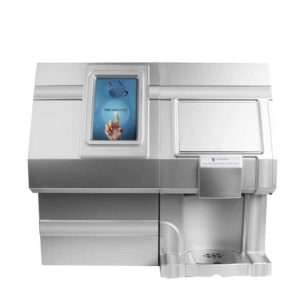 Newco CX Touch
Enjoy delicious coffees, latte's, cappuccinos and more with the CX Touch. Blend soluble milk and chocolate with individual PODS of coffee and tea to create coffee house quality drinks.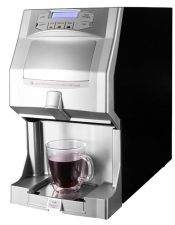 Newco FreshCup
Unmatched brewing capability. Fresh Cup's new innovative mechanism accommodates the widest selection of PODS and makes brewing simple and intuitive with normal sized PODS.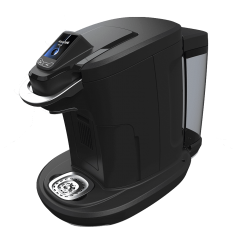 AquaCafe CT™
Designed for higher volume use, it has all the features that you would expect in a high end commercial machine. Brew sizes, brew temperatures, and auto-eject counts are easily set through an interactive touch screen. The AquaCafe can be either plumbed in or used as a pourover.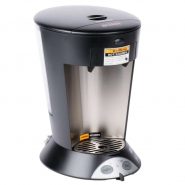 Bunn MyCafe
Perfect for the small office the Bunn MyCafe pod brewer is available in either a pourover or automatic brewer option. This brewer is easy to use and allows you to brewer 4 to 12oz of coffee or tea to preferred strength by adjusting the portion/volume control.
Great Selection Of Soft Coffee Pods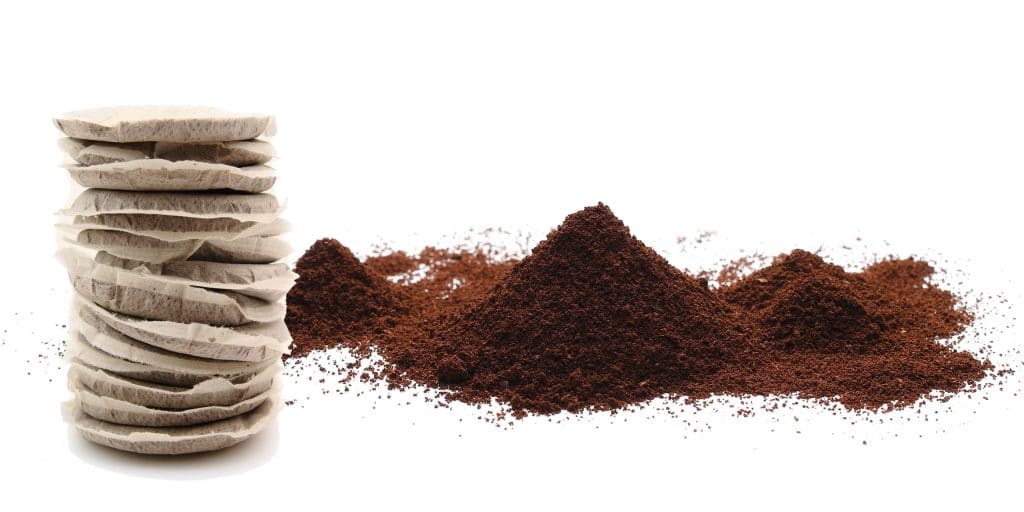 We offer a large selection of coffees to satisfy all tastes. We are certain we have a favorite coffee pod for everyone in the office. Whether you like light roasts, dark roasts, flavored coffees or single-origin specialty coffees, we have got you covered!
Start Your Coffee Pod Program Today
Call us at 800-322-0439 or click below to get more info and schedule a demo today