Nitro Cold Brew Coffee Kegs For Your Office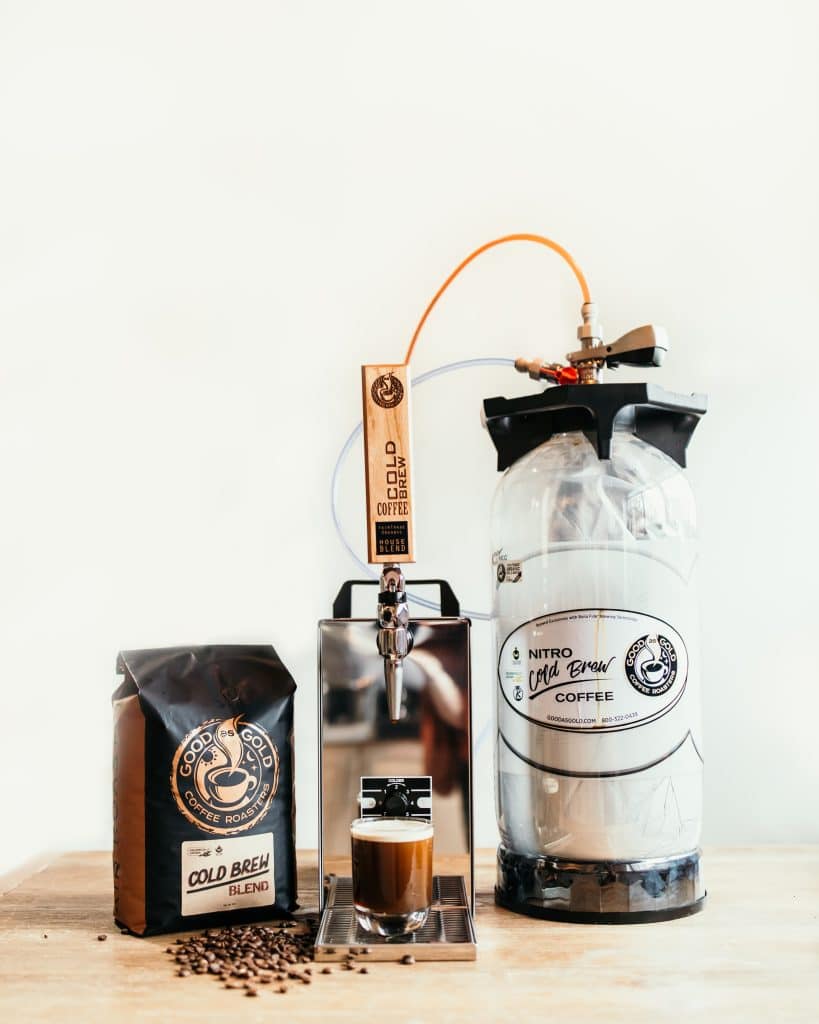 Nitro Coffee for the office doesn't have to be such a hassle. Good As Gold Coffee's Nitro Coffee Service is simple, easy and safe! In fact, our nitro infused coffee kegs are shelf stable and don't require refrigeration or bulky kegorators that take up way too much space in your breakroom. 
Good nitro coffee starts with our custom cold brew blend. We air roast a blend of high grown Fair Trade, Organically Grown coffee beans that we chose to make the perfect nitro coffee. This blend is rich and chocolatey but keeps a lingering brightness that is so often lost in other cold brew coffees.
Most Importantly,  our kegged nitro coffee is packed in a shelf stable food safe keg. There is no additional refrigeration to keep your kegs cold. That means you can be worry free that your employees or clients won't be at risk from the contamination due to the instability of non shelf stable cold brew coffee. 
Also there is No Nitrogen Tanks Required!  The Nitrogen is already pre-infused with the coffee or tea in the keg. 
As part of our Nitro Coffee Service for your office. Good As Gold would simply provide you with a countertop chiller that instantly chills and dispenses a perfect nitro cold brew coffee every single time. 
Nitro Coffee For Your Office Has Never Been So Easy!
Do You Need A Cold Brew Tap System For Your Office?
Call us at 800-322-0439 or Click Below