All of our products are plant based and contain NO plastic. They are certified to
ensure that under proper conditions, 100% will turn into organic, nutrient rich soil that can be used to grow our future food supply.
Mr. Green Guys created an affordable line of disposable tableware from rapidly renewable resources, which means for the same amount of money you would spend on conventional disposables you can use a product that adds nothing to landfills. The best solution to single-use disposables is to not use them at all, but this isn't always possible. We facilitate relationships with industrial composting facilities that transform your waste to earth – everybody wins!
Composting is a natural process to break down organic material. It's nature's way of returning to the earth, creating the building blocks for future growth. By partnering with Mr. Green Guys, you can be a part of that process.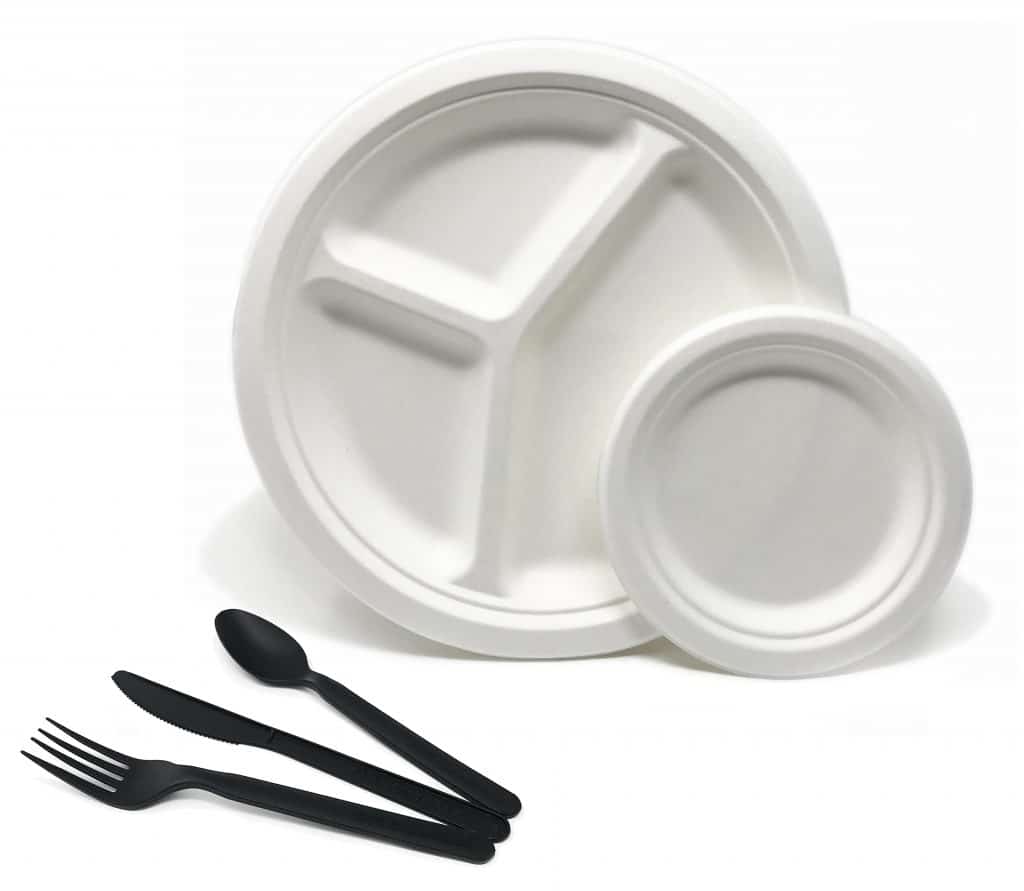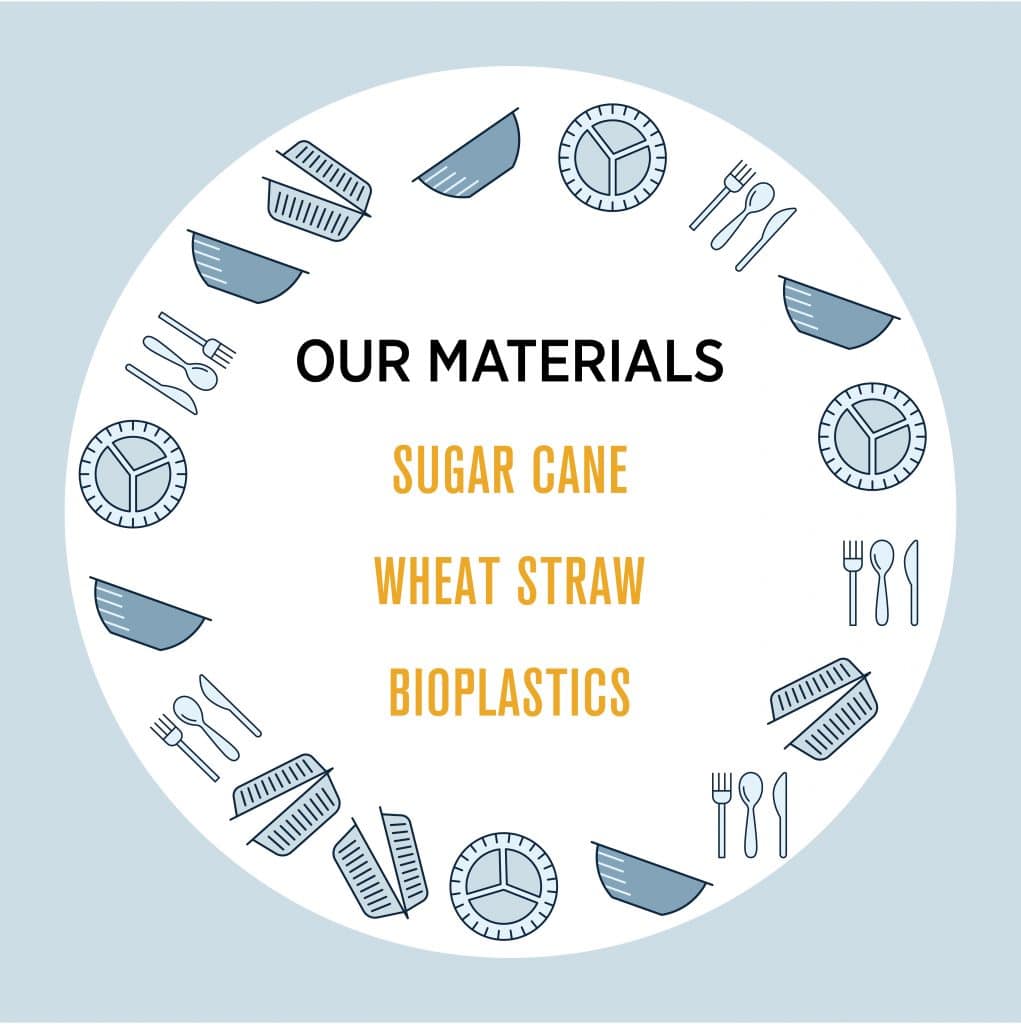 6″ Compostable Plates
9″ Compostable Plates
10″ Three Compartment Plates
12oz Compostable Bowl
17oz Compostable Bowl
28oz Compostable Bowl
Compostable Forks
Compostable Knives
Compostable Spoons
6″ Wheat Straw To-Go Container
8″ Wheat Straw To-Go Container
8″ Three Compartment Wheat Straw To-Go Container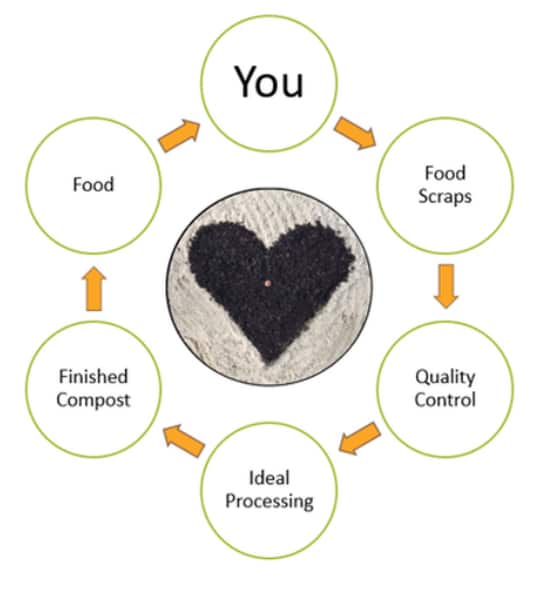 Composting In Your Office ...
Landfills are not designed to breakdown waste, only to store it; waste is usually encapsulated and void of the oxygen needed to decompose even a banana peel. Luckily, there are many composters throughout the United States that have residential and commercial pick-up. In Massachusetts, Mr. Green Guys has partnered with City Compost  to help you complete the lifecycle of your products. With this service you will have scheduled pickups for your composting.
Start Making Sustainable Choices in Your Office Today!
Call us at 800-322-0439 or Click Below to get more information and pricing on our Mr. Green Guys Compostable products.